Promotional prices are usually temporary and can vary depending on your business's marketing strategy. Our system to built to handle this with easy.
To update a promotion price, the first step is to raise a ticket with us. The ticket should contain the necessary information, including the experience name, current price, the promotion price you want to set, and the duration of the promotion.
Here's how you can add/update promotional prices for an experience:
Step 1: Log in to Hub
Log in to your Hub Account using your credentials.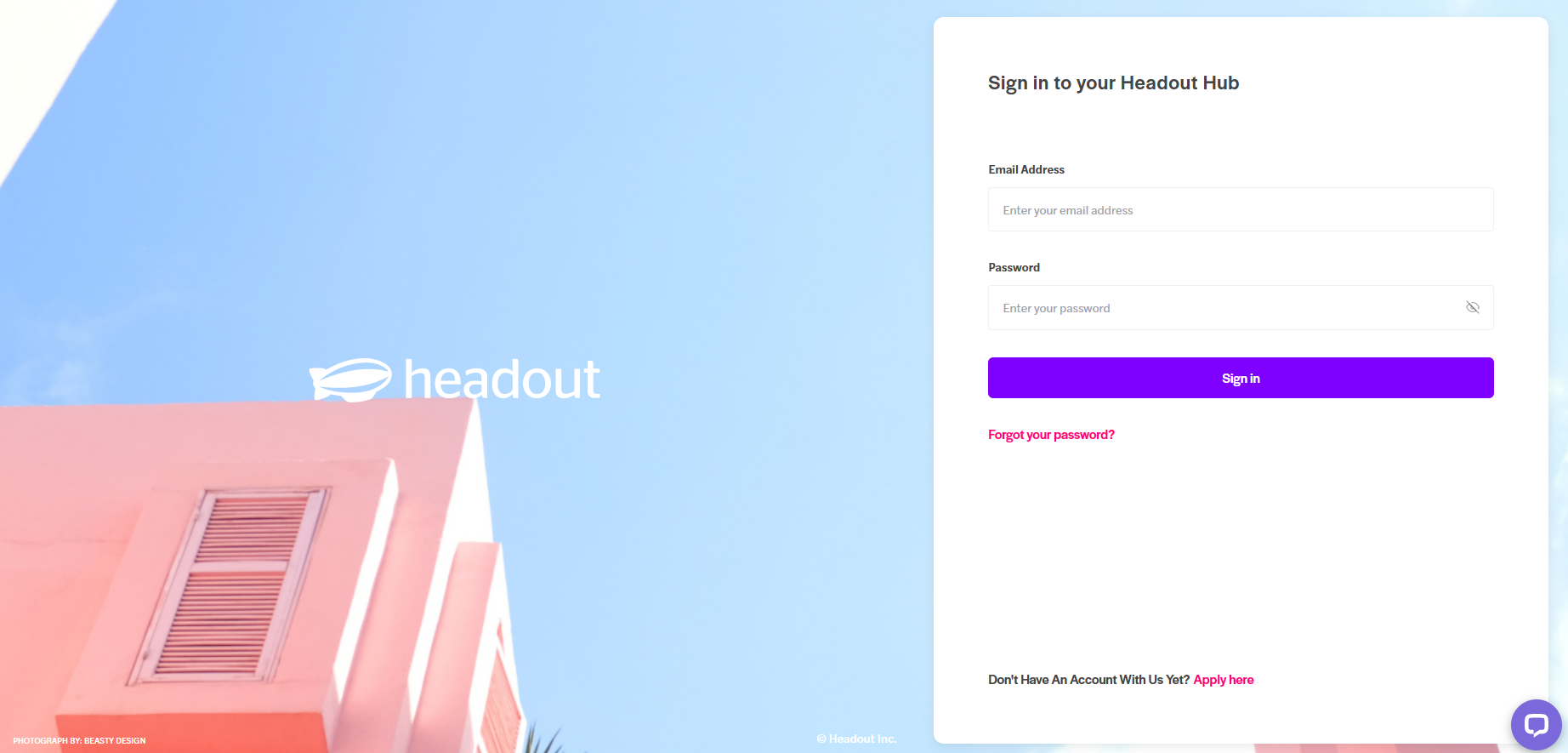 Step 2: Go to Help Center
Click on

the icon at the bottom left of your screen.

Step 3: Click on "Submit a Request"
You'll find this on the top right corner of the Help Center.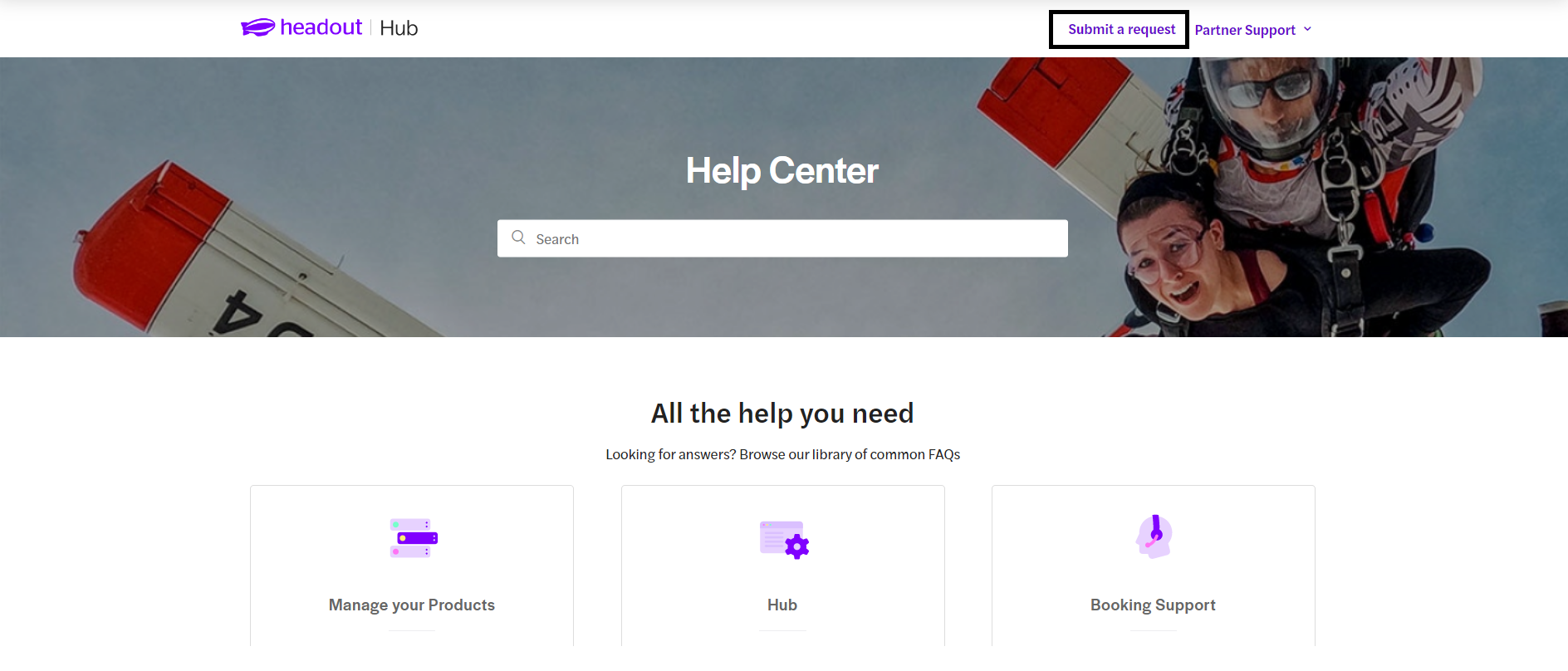 Step 4: Select the relevant category
"Manage Experience" from the drop-down menu
Step 5: Select the issue
Please select "Add or update promotion price for a specific experience"
Step 6: Fill in the remaining fields with relevant information
Please make sure you mention the pax type and the amount correctly.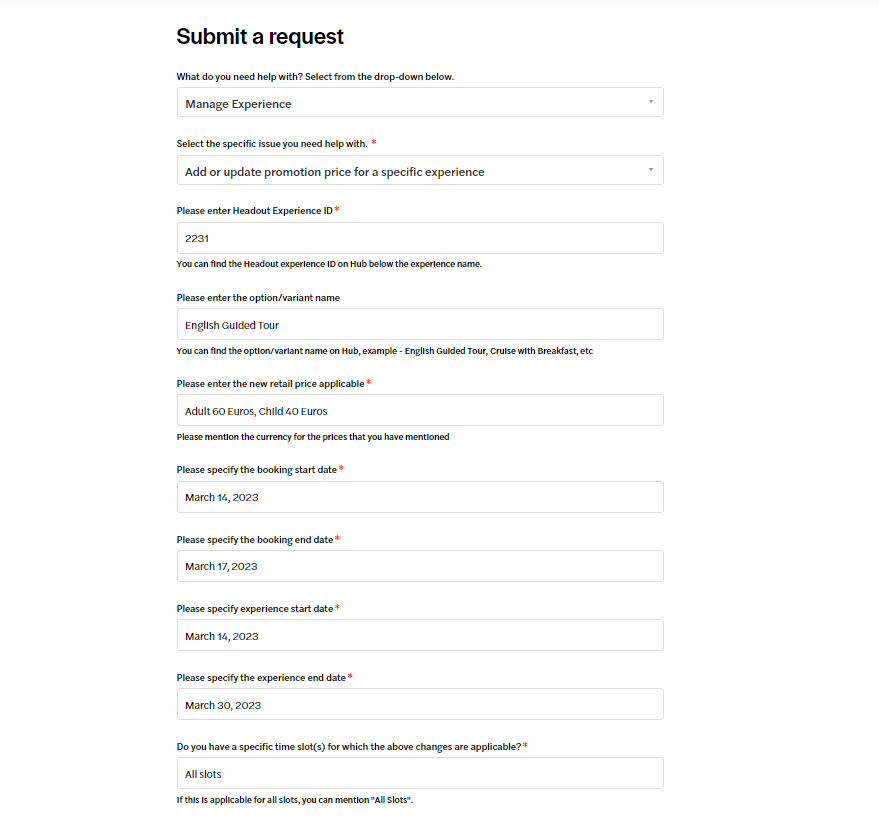 Once you submit, the information is shared with the concerned team and you can track the status of your tickets accordingly.
We will get back to you, if we require any additional information.