At Headout we understand that handling customers quickly and with the right information is key to a great customer experience.
To ensure this, we have a dedicated team to help you specifically with anything customer related.
You can submit a request with any customer booking-related queries or support you might require and our team will get back to you on the same!
Here's how you can get it done:
Step 1: Log in to Hub
Log in to your Hub Account using your credentials.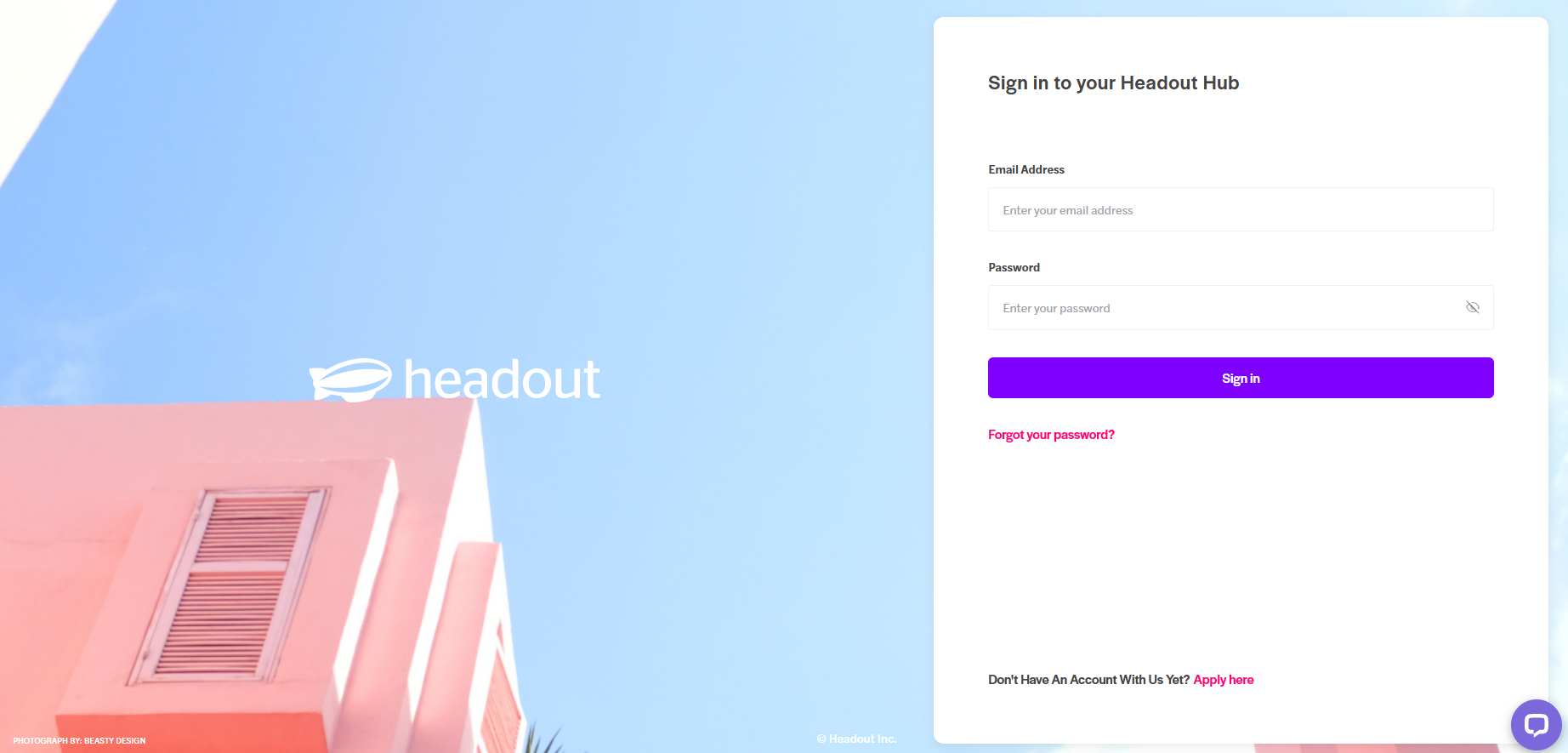 Step 2: Go to Help Center
Click on

the icon at the bottom left of your screen.

Step 3: Click on "Submit a Request"
It is located at the top right corner of the Help Center.
Step 4: Select the relevant category
"Customer Booking Related" from the drop-down menu.

Step 5: Select the issue
Please select " Cancel/Refund a Customer Booking" or "Reschedule a Customer Booking".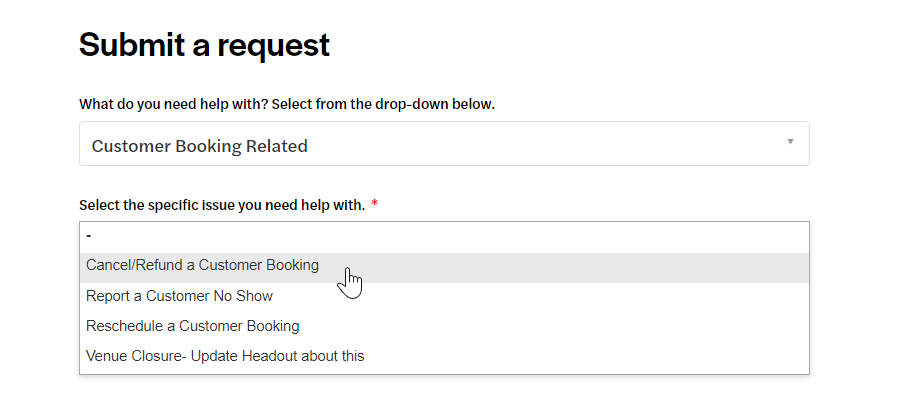 Step 6: Fill in the remaining fields with relevant information.
If you want to Cancel/Refund a customer booking:
1. Please provide the reason for cancellation to be informed to the customers.
2. Give exact refund amount, and if there are multiple booking IDs.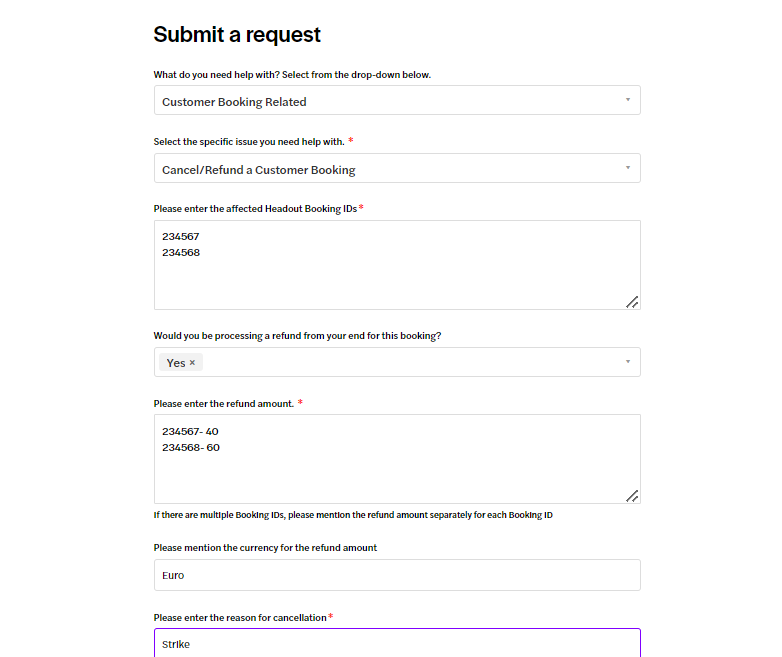 If you want to reschedule a booking:
1. Please ensure that you fill in the correct rescheduled date and time slots of the rescheduled experience.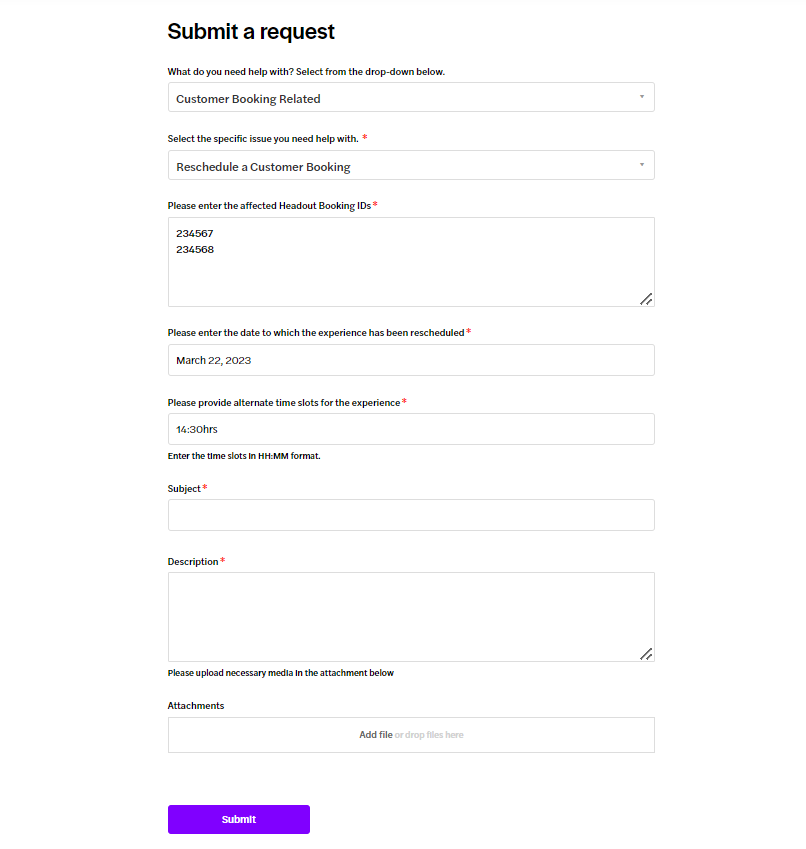 Then click on Submit, and your ticket will be raised with us.
The concerned team will be notified of the request and will get back to you shortly with an update for the same.