We send monthly reports to our partners under the payment basis Headout Standard Reporting. These reports are shared on the first day of each month, pertaining to bookings made in the previous month.

If there are any discrepancies with the report that is shared and you want to raise this with our team, you can raise a ticket with us.

Here's how you can get it done:
Step 1: Log in to Hub
Log in to your Hub Account using your credentials.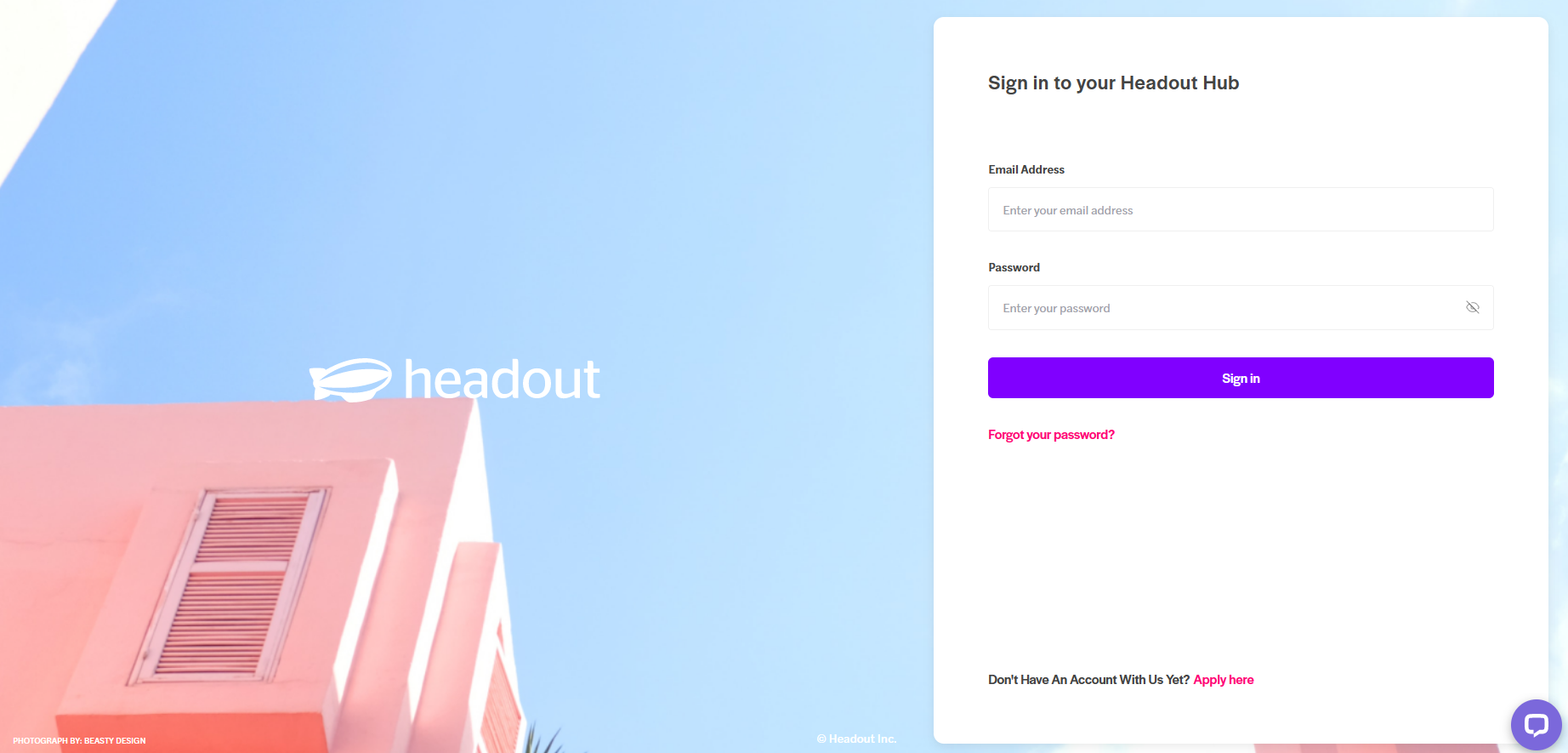 Step 2: Go to Help Center
Click on

the icon at the bottom left of your screen.

Step 3: Click on "Submit a Request"
It is located at the top right corner of the Help Center.
Step 4: Select the relevant category
"Finance Related" from the drop-down menu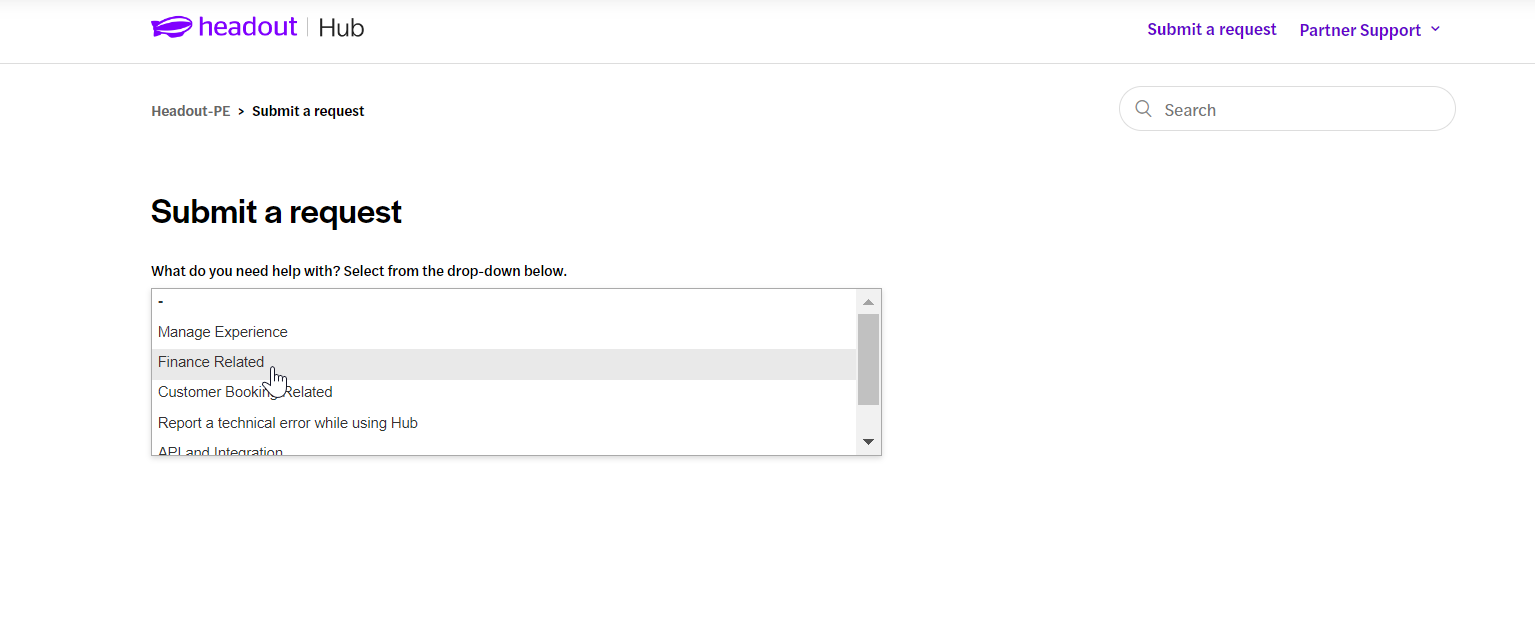 Step 5: Select the issue
Please select "Raise discrepancy in the last payout"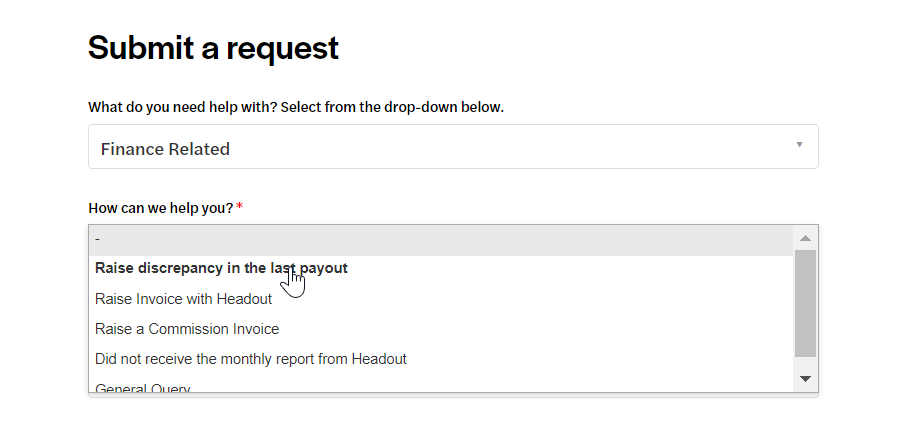 Step 6: Fill in the remaining fields with relevant information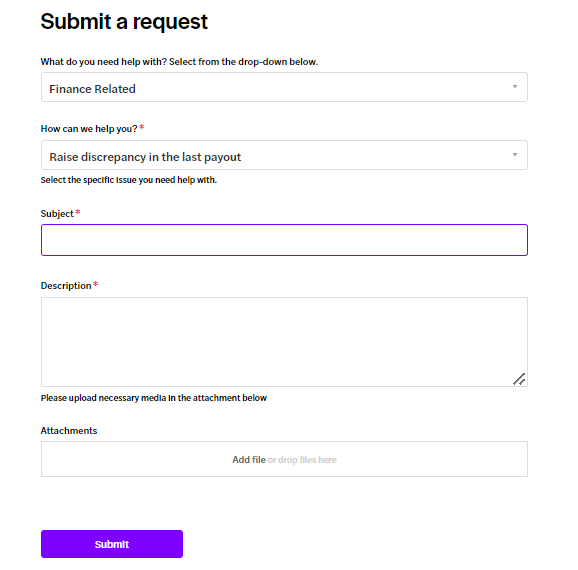 Then click on Submit and your ticket will be raised with us.
The concerned team will be notified of the request and will get back to you shortly with an update for the same.