Commission invoice may be needed on your end for statutory requirements. You can request for this by raising a ticket with us.


Here's how you can get it done:
Step 1: Log in to Hub
Log in to your Hub Account using your credentials.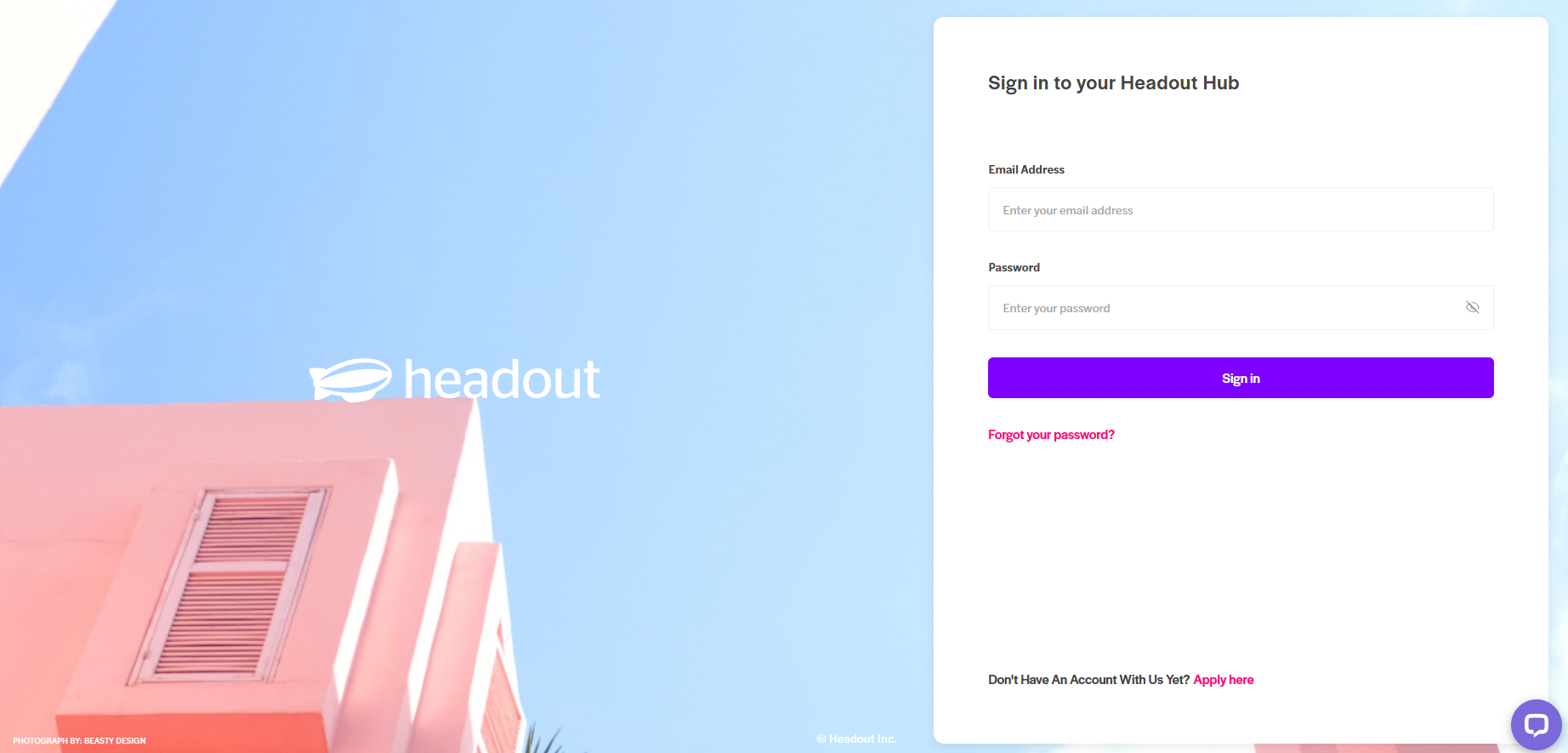 Step 2: Go to Help Center
Click on

the icon at the bottom left of your screen.

Step 3: Click on "Submit a Request"
It is located at the top right corner of the Help Center.
Step 4: Select the relevant category
"Finance Related" from the drop-down menu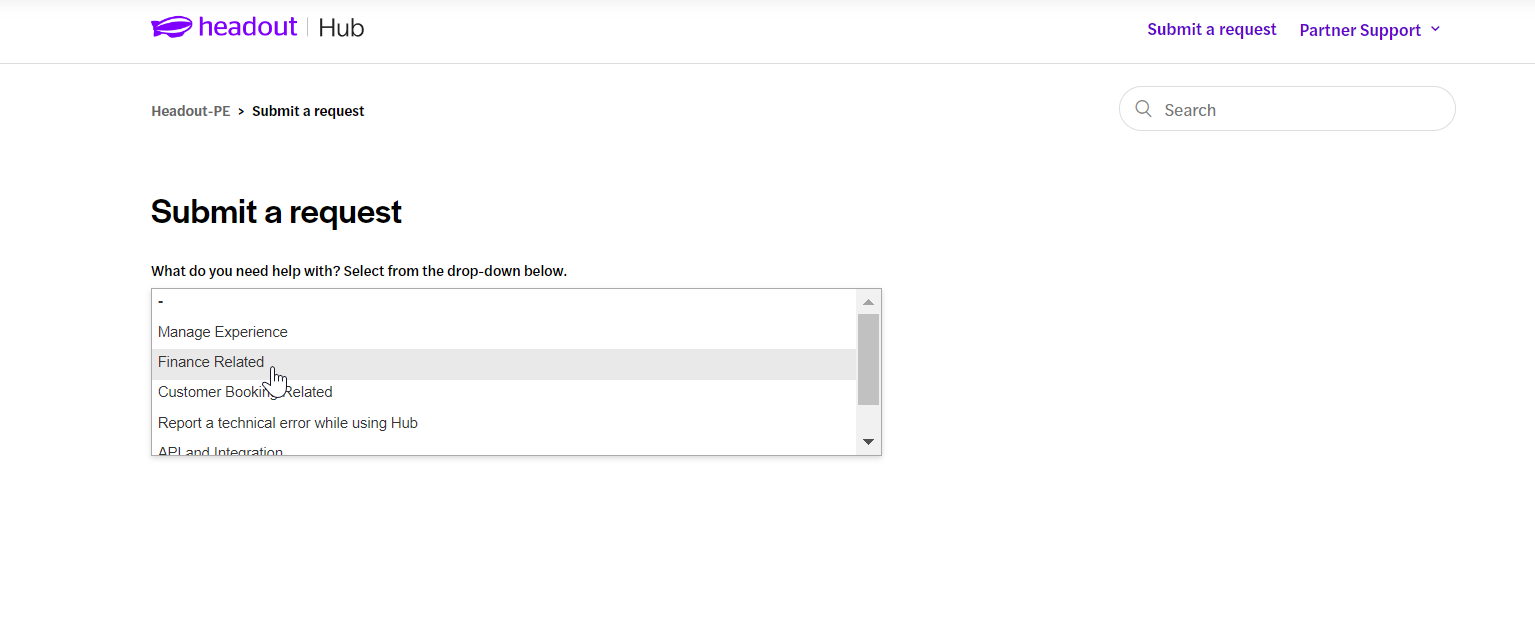 Step 5: Select the issue
Please select "Raise a Commission Invoice".
Step 6: Fill in the remaining fields with relevant information.
Please provide:
1. Your Company Name
2. Your Company Address
3. Tax ID of your Company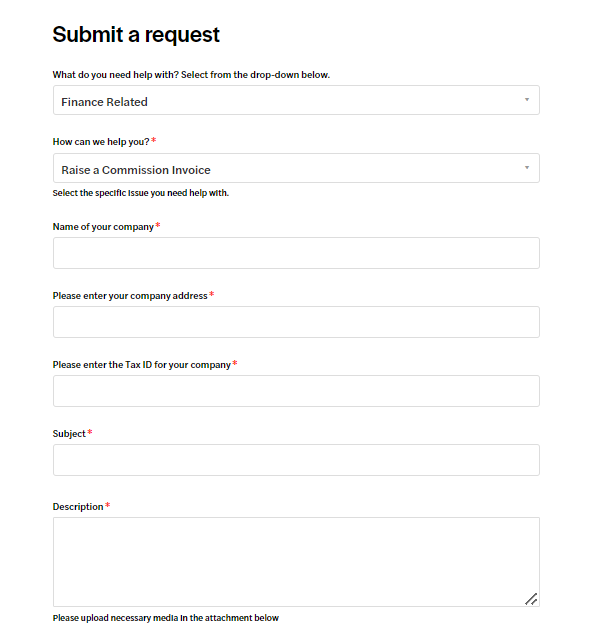 Then click on Submit and your ticket will be raised with us.
The concerned team will be notified of the request and will get back to you shortly with an update for the same.