Tickets can be shared with guests in various ways depending on the partner's choice of fulfillment as well as the accepted redemption method at the venue.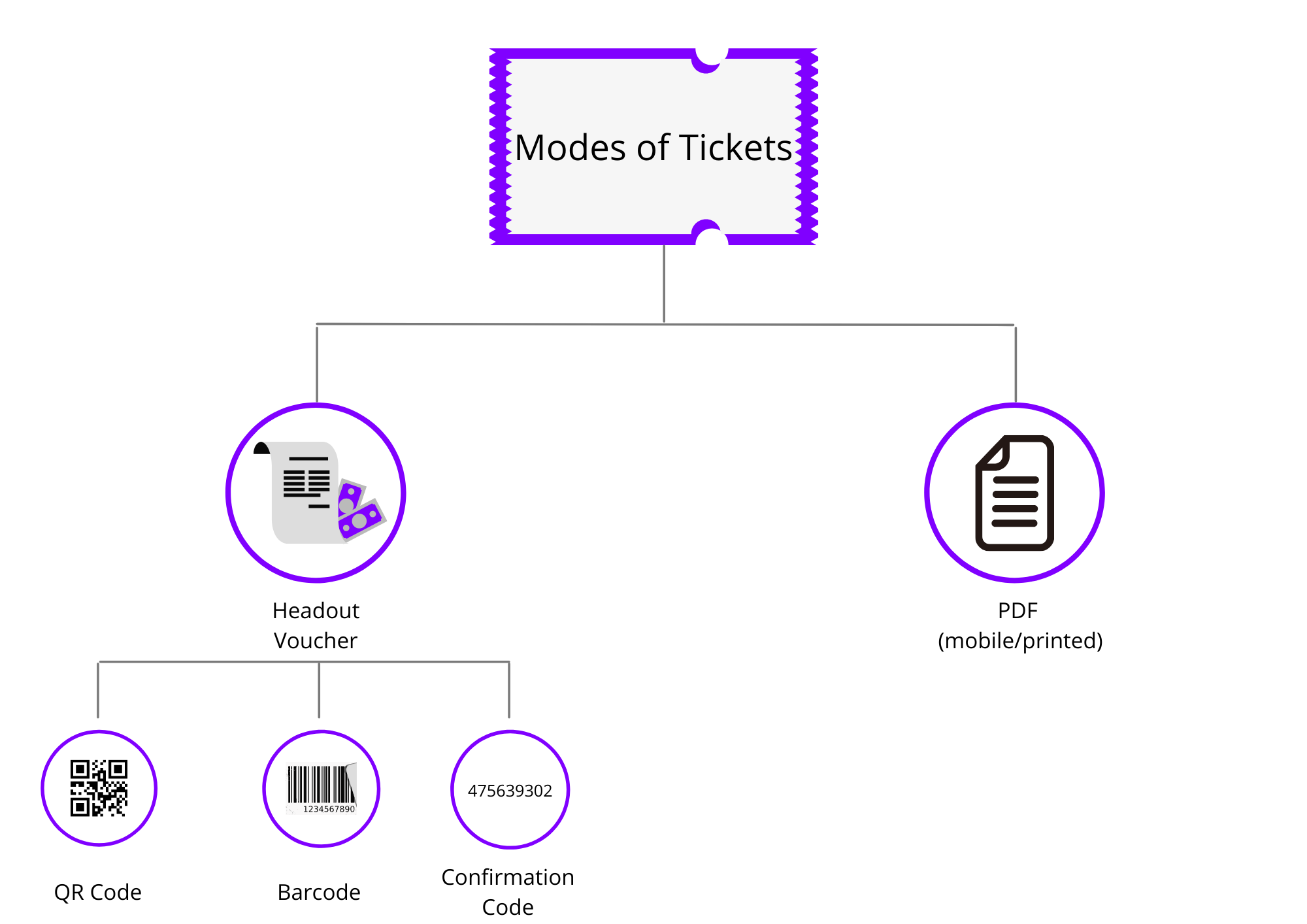 Tickets are either shared as a ticket link to a Headout Voucher or a PDF provided by you.
If the tickets are shared as a Headout voucher, the most commonly used redemption identifiers would be:
QR Code:
A QR Code that can be scanned at the venue's entrance, is sent to customers. We do not provide a QR code scanner.
Example of QR Code: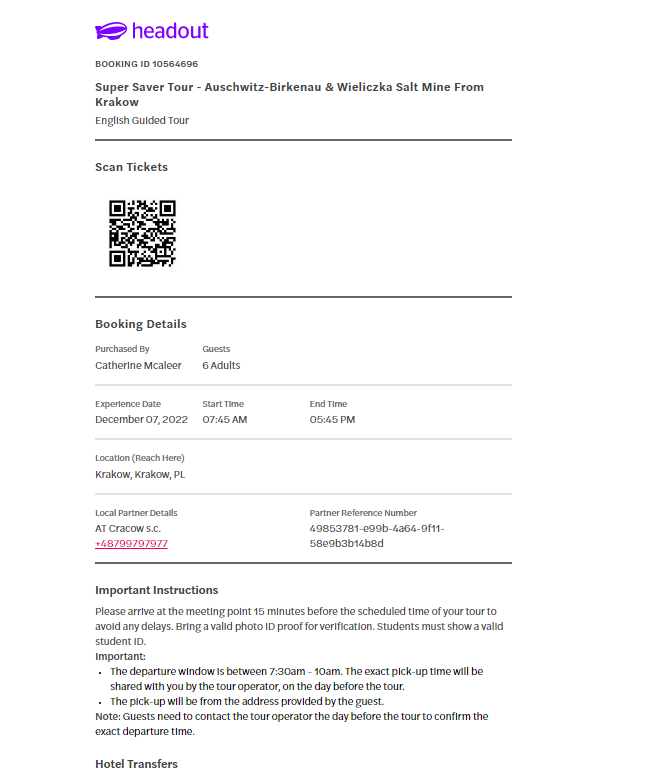 Barcode:
The barcode functions similar to a QR code which is scanned at the venue's entrance.
Example of a Barcode Ticket:
Confirmation Code:
Some venues share only a confirmation code that is to be displayed at the redemption point to avail entry.
Example of Confirmation Code Ticket: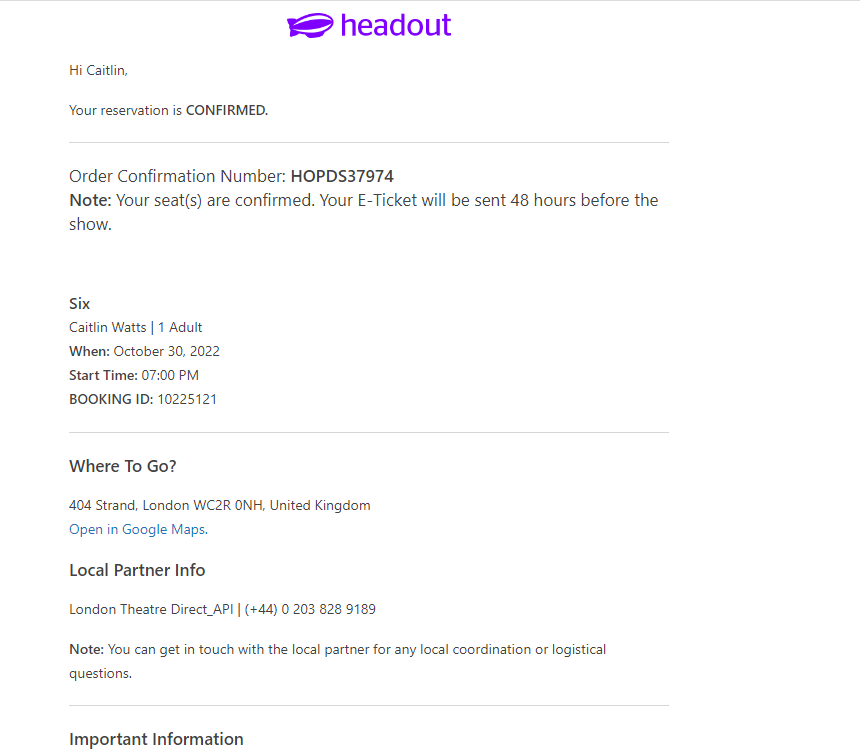 Note: If tickets are shared as a PDF with the guest, the tickets can either be displayed on their phones or be printed out and displayed at the venue.
Headout Ticket Standards
Keeping in mind the customer's journey and ease of redemption, we've created a standardized template to make sure all necessary details for the experience are highlighted on the voucher.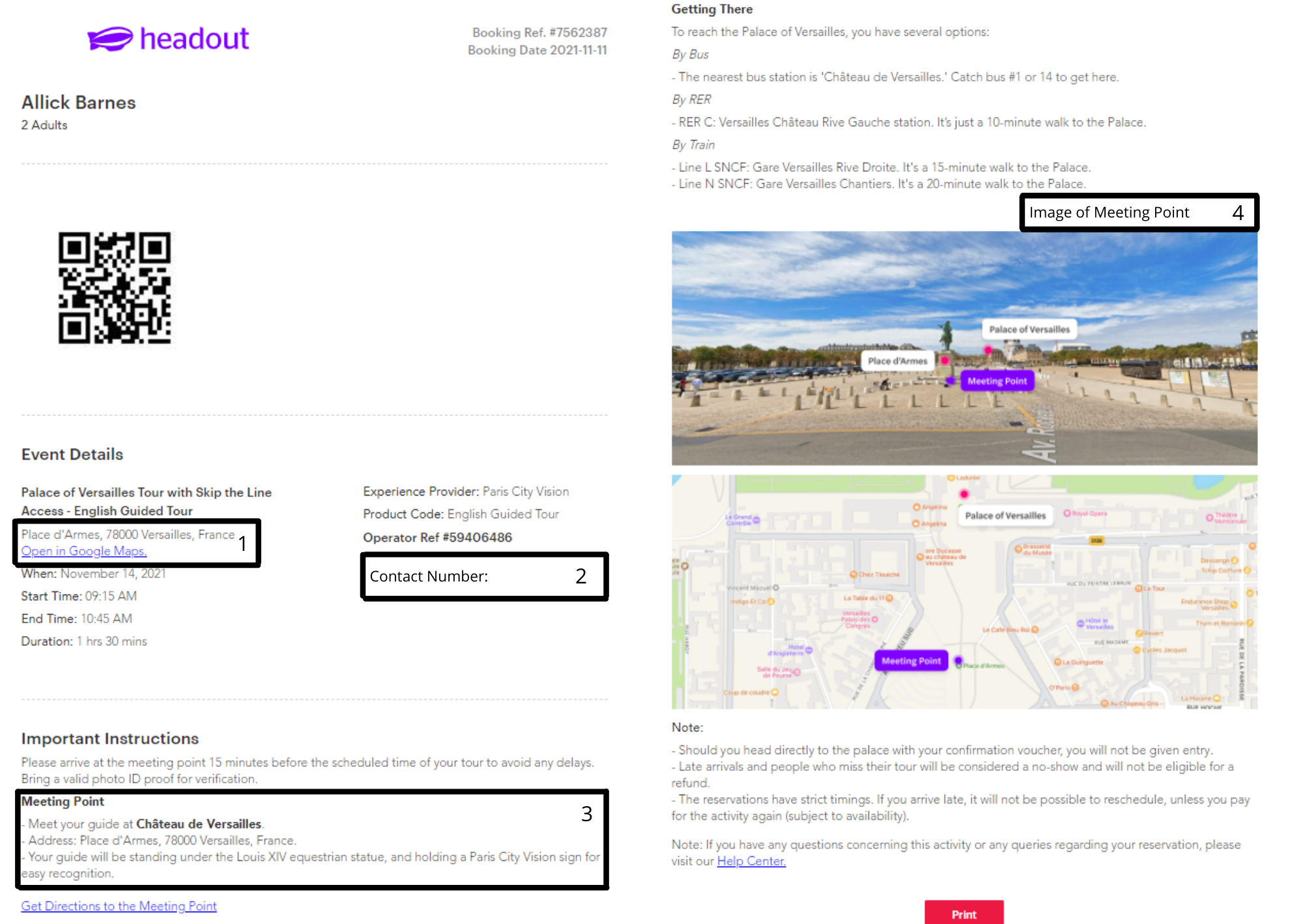 The four most important elements all Headout vouchers entail:
Name of Attraction/Meeting Point:

The exact name of the meeting point/ venue with a Google Maps link for directions.



Contact number:

The on-ground contact number of the partner for our mutual guests to connect with should they require assistance with finding the meeting point.



Detailed Redemption Instructions:

It is crucial to be as detailed and clear when entering the meeting point address and how guests can arrive there as well. A Google Maps link to the meeting point is also mentioned to make things easier.



Image of Meeting Point:

The street view and map view image of the meeting point along with Google maps coordinates.